FROM CREATION TO PRODUCTION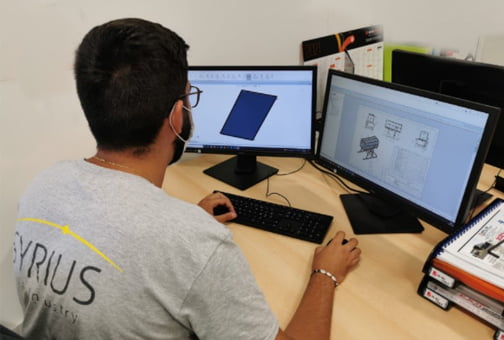 All the components of Syrius products are designed by the design office of Syrius Solar industry.
Syrius Solar NC accompanies from A to Z all the private or professional customers.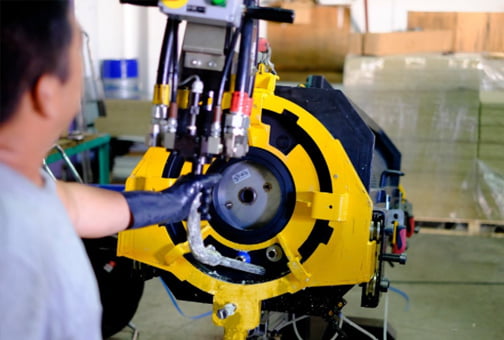 Syrius Solar New Caledonia has a manufacturing site based in Dumbéa, which produces thermosiphon water heaters.
Syrius Solar NC is labelled Calsol which brings you a guarantee of quality.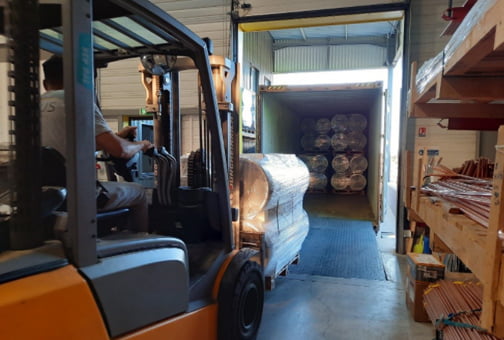 Syrius Solar NC teams ensure delivery to customers and optimize the schedule to offer the best delivery slots.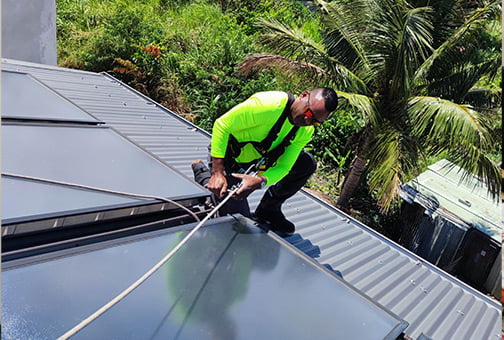 Syrius Solar New Caledonia delivers, installs and commissions your solar water heater.
For the maintenance of the installations, an after-sales service is at your service at 46 53 54.
Syrius Solar New Caledonia accompanies its customers in the realization of their project and provides site assistance for the most complex projects.
Syrius Solar NC is made up of experts for your energy transition.
The tanks of our tanks are made of stainless steel or enamelled steel, manufactured in ISO 9001 certified factories, which guarantees an optimal manufacturing.
The collectors are manufactured with absorbers using a highly selective coating benefiting from Mirotherm Control technology to limit overheating.
Syrius Solar Industry collectors' supports are guaranteed for 10 years and are made of Magnelis steel.

SYRIUS TS INOX (stainless steel tank) or TS ECO (enamelled tank) solar thermosiphon water heaters are SolarKeymark certified, which guarantees quality control at every stage of manufacturing.
The tanks and solar collectors are guaranteed for 10 years, parts, labor and travel.
Our clients' testimonials
Good reception, professional to the end...
A great product, a great team and a salesman who listens to you, that's a change😊👍🏽
A dynamic team, quality products! Thank you for your reactivity and your services. A local company close to its customers. Thank you for your service!